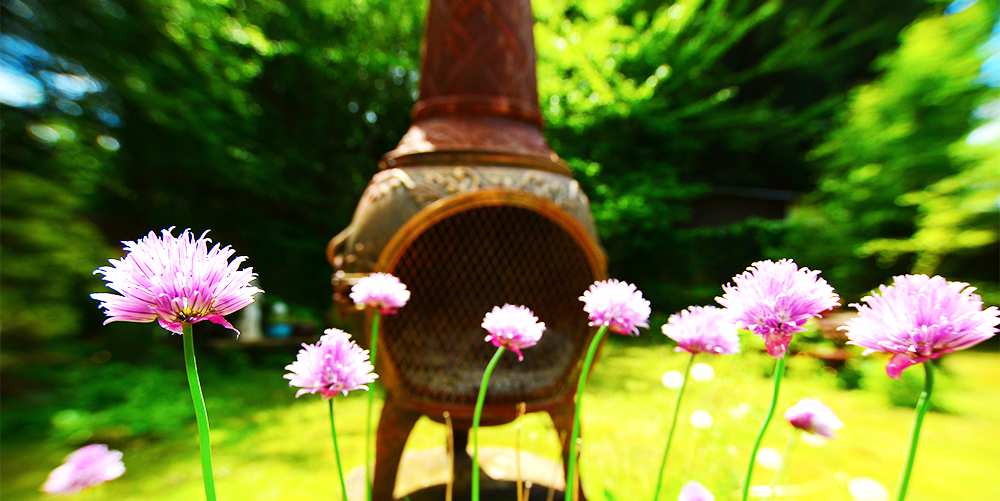 As the warmer months begin to loom on the horizon, our thoughts naturally turn to relaxing days and evenings spent outside in the garden with a barbecue and good company. Even on the warmest of days, however, a chill can appear once the sun goes down, and you might be considering getting some kind of outdoor heating so you don't have to take your gatherings inside when evening arrives. Instead of a gas or electric outdoor heater, a chiminea is a great choice that not only provides an energy efficient and eco friendly source of heat, but also makes an attractive feature to gather around with friends and family.
---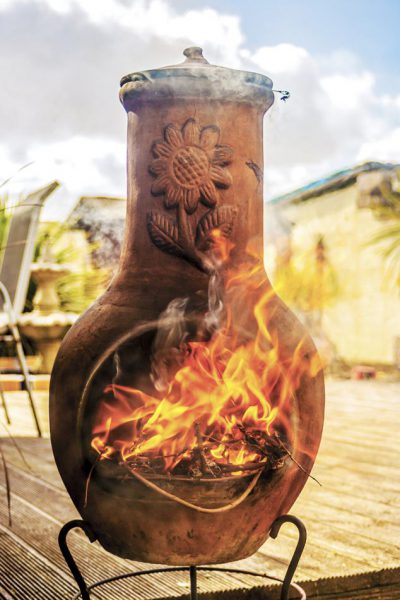 Clay chiminea gives your garden that rustic touch
Types of Chiminea
Traditionally, chimineas are made from clay, which gives a warm, rustic look that complements a range of garden and patio styles. For a more contemporary appearance, they are also made out of cast iron or steel. Cast iron chimineas are particularly energy efficient, as the metal stores heat extremely well and makes for an effective heater. Just be sure to treat it with an anti-rust paint if you plan to keep it outdoors all the time.

In addition to keeping you warm, chimineas can double as a barbecue, and some even come complete with suitable grills and other accessories. They're made in a range of different sizes, so you should be able to find one big enough to cope with your cooking and heating needs, and there's no limit to the different designs on the market.
Chimineas are environmentally friendly
One of the things that makes chimineas so eco friendly is that you can buy specialised chiminea fuel made from 100% recycled material. This is a safe and easy-to-use choice that gives out a good amount of heat, and the fact that it's recycled means you can be sure it's an environmentally friendly fuel. Gas and electric heaters can burn through energy, and therefore money, at an alarming rate, which won't be a concern with a chiminea and the right fuel.
---
If you decide to invest in a chiminea this summer, you can look forward to cosy evenings outside enjoying the warmth and watching the flames, in the knowledge that it's a cost-effective and charming way to bring heat to your garden.
Logs Direct sell our specially formulated range of eco-friendly chiminea and barbecue products: