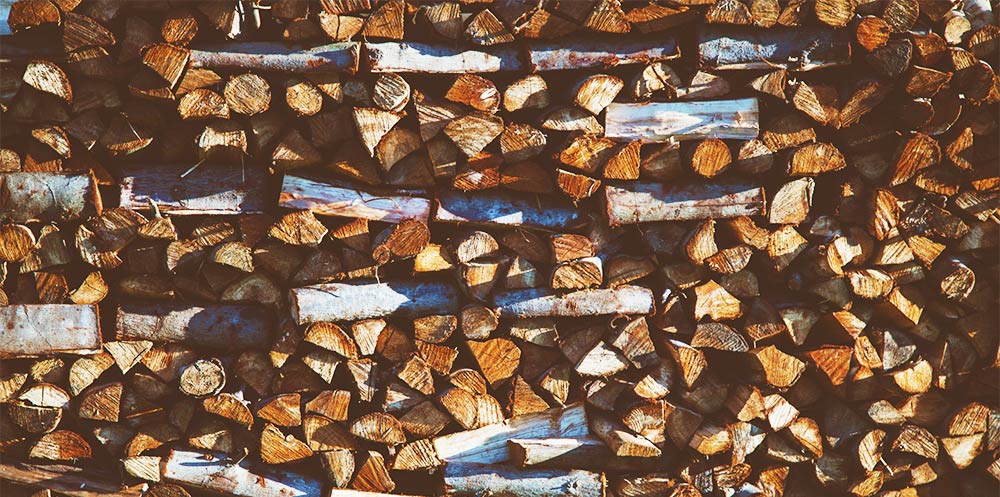 It's always cheaper to buy your fuel in bulk, whether it's coal, peat or firewood logs. If you're running a stove, then there is no doubt you'll get through a lot of whatever it is you're burning. The question is, where do you store it?

Keeping logs or other fuel in the house can quickly get cluttered and messy. But leave it outside and let it get wet and it won't burn, rendering any monitory saving worthless.

A log store is the perfect compromise. It offers shelter for your fuel, meaning it will burn effectively without having to bring all your firewood into the house.
---
Introducing our new design log store
Our wooden log stores hold around one cubic meter of firewood. This is enough wood to keep an average household warm for a month. If that's not enough space, then purchasing two at a time will bag you a saving of £58 — you'll pay just £240 to store two cubic meters of firewood.

Our log stores have an attractive design. So much so we guarantee they will please even the most house-proud of gardeners. They come in a natural tannalised finish but could easily be customised with a lick of paint or wood stain to match existing garden furniture. Their clever slotted design allows air to circulate, helping to keep your wood dry, as well as protecting it from the elements.
For those who need more log storage than the standard options allow, we also offer a custom build log store service. Simply let us know what you need and we'll deliver a custom-built log store to your exacting specifications, ready to be filled up with fuel to keep you cosy this winter.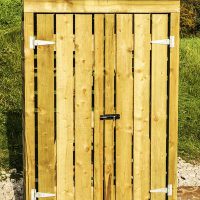 Introducing the new style large woodstore.
---
A good log store will last you for many years, making our £145 price point a real bargain for a log store that's really been built to last. Take a look at the options on our website, or give us a ring today to talk about your needs - maybe there's a custom-built wood store in your future?