Buy Logs Online with Logs Direct
For over fifteen years, Logs Direct have been amongst the most trusted providers of firewood and logs in the UK. A family-run operation, Logs Direct began as a small provider of firewood of fuel to one of the largest suppliers of logs online.
At our roots, we remain a proud family business that brings quality to all our customers - from the top of Scotland to the bottom of Cornwall! If you want to know more about having your logs delivered, follow the link or by all means get in touch. Our friendly team will be more than happy to help answer any questions you might have!
Looking for Kiln Dried Logs Online?
Logs Direct are amongst the UK's most trusted providers of kiln dried logs online. From our small, medium and large bags of kiln dried logs to our bulk kiln dried logs bundles, we can provide for any demand for wood.
We produce all our kiln dried logs in adherence to the Woodsure Ready to Burn mark of quality. This means that our kiln dried logs, follow the government's Clean Air Strategy 2019. When you choose kiln dried logs from Logs Direct, you can be certain that you're choosing firewood with a moisture content of 20% or less. Unlike unseasoned wood, which has a higher moisture content, our kiln dried logs are able to provide more heat and burn for longer. That's the difference that makes them so reliable and better for the country's air.
If you are new to real fire heating systems, we recommend our Kiln Dried Logs Starter Pack and Log Store combo. We designed this pack in mind for those starting out with a log burning fire. You get two bags of kindling, two packs of firelighters and a fantastic Logs Direct wooden log store to keep your logs dry.
Eco-Friendly Fire-Starting Solutions
As well as buying logs online, Logs Direct provide fire starting solutions of all kinds.
We are proud to be the only authorised supplier of Burner firelighters in the UK. Lightweight and easy to use, the Burner firelighter has minimal packaging but maximum impact. All they need is one corner to be lit once the firelighter has been put in the centre of your fuel of choice. The sachet will quickly ignite and you'll be enjoying a full fire in no time!
Better yet, Burner firelighters are odour and mess free, and burn even when exposed to humid conditions. Burner firelighters are eco-friendly and less expensive than other wood lighting products. The full range comes in single tubes and multipacks with free delivery.
Our full range of eco-friendly firestarters contains dozens more options for you to try. Our recycled coffee logs come from ground collected from UK businesses. Boasting an impressive burn time, coffee logs contain 20% more energy than wood, which makes them amazing value for money. Not only are they great for heating the home, choosing coffee logs reduces greenhouse gas emissions and landfill waste.
It's also worth trying our amazing Blazers eco logs. Available in 10k bags, they are another clean and tidy option for the home, especially if storage space is at a premium. The perfect fire-starting accompaniment to our kiln dried logs, Blazers are the leaders of eco log briquettes.
We're committed to providing environmentally sustainable and eco-friendly fuel options. We don't stock products that we don't believe in wholeheartedly. We aim to provide the best solutions at the best prices. That's what makes Logs Direct one of the leading suppliers of briquettes and eco logs online.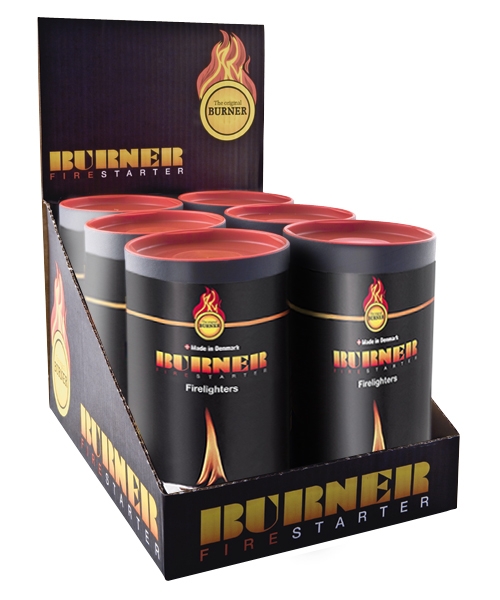 Buy Your Restaurant Fuel and Pizza Oven Logs Online
The best logs for pizza ovens are kiln dried logs. This is because of how easy they are to light, the high burn temperature and the fact they don't emit damp smoke. That way your food gets cooked without having the flavours tainted by the fuel.
We choose kiln dried beech hardwood logs for our Piccolo Pizza Oven Logs. Our premium extra dense beech hardwood burns hot and for a long time with very little ash, and produces that authentic real wood oven flavour. We cut the beech into the perfect size for convenient use with any wood fire oven and pizza oven. What's more, it comes in a handy-sized, easy-to-store recyclable box. And, of course, our kiln dried wood complies with the Woodsure Ready To Burn criteria.
We are the chosen provider for dozens of premium restaurants that provide their customers the real pizza oven experience. That's why we came up with Piccante Pizza Oven Logs for Restaurants. Designed with restaurants in mind, we produce our Piccante pizza oven logs with high quality Italian beech. Completely additive free, these pizza oven logs burn with no noxious chemicals and are fully HACCP certified.
The Piccante log is octagonal in shape. Unlike conventional pizza oven logs, these eight sides contribute to improved airflow around the log itself. The benefit is an overall improvement in combustion, a hotter burn and a fantastic looking flame.
We combine this with our innovative serrated surfaces. That's what makes Piccante logs perfect for pizzas, with a quicker uptake and extended flame life. This also makes it easy to snap the Piccante into sections, allowing chefs to apply to the oven as and when needed for a more cost-effective fuel.
With the Piccante, it's easier than ever before for pizza chefs to get the perfect char to their pizza bases.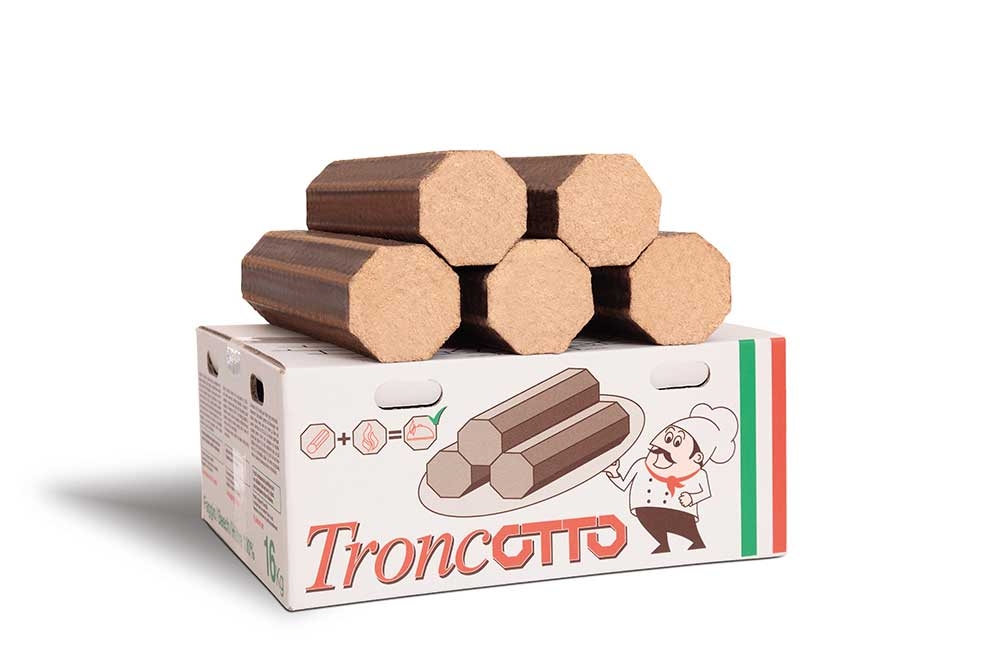 Charcoal for Barbecues and Restaurants
We don't just sell logs. We've got you covered for charcoal too!
Our charcoal range includes our Premium Charcoal Briquettes for Barbecues. These briquettes allow you to enjoy a restaurant-quality flame grilled experience from the comfort of your home. The even shape of the briquette allows for a longer, hotter and more even burn - far superior to what traditional lumpwood could provide. All our charcoal comes from sustainable sources and is only packaged if it is of the superior quality that makes the Logs Direct standard.
We recommend our carbonised charcoal briquettes for restaurants that operate grills. Boasting five times the burn time of lumpwood charcoal, our charcoal briquettes are the number one choice for restaurants. They provide a heat that is both persistent and consistent, meaning an even cook with minimal fuss.
If you're brand new to grilling, or want a solution that's clean for both your home and the environment, we recommend our Eco-friendly BBQ logs. These cooking logs come in a naturally easy-to-use shape made from high quality kiln dried alder wood and alder charcoal. The alder wood allows it to light with ease - typically with a single match! - and means no chemical omissions to taint the taste of your food. What's more, by being a single unit, they're very easy to store, use, and tidy up after, giving you a hassle-free barbecue experience! Our eco-friendly BBQ logs have you ready to cook in 20 minutes and burn for approximately 2 hours, giving you plenty of time for seconds. Logs Direct – Your One Stop Shop for UK Logs Online
By choosing Logs Direct, you are choosing to:
Order from certified wood merchants and certified coal merchants, marks of our commitment to quality.
Buy logs produced in our Lancashire-based lumber yard, unlike many other logs merchants who import from overseas.
Support a family-run business committed to customer satisfaction and employee wellbeing.
Enjoy the convince of having your logs delivered to you right across the United Kingdom.
If you want to know more about us, or would like to make any enquiries, please get in touch today. Call us at 01524 812466, email us at [email protected] or use our online contact form. You'll have a quick response from one of our friendly team, who will be happy to help you with our services.